Coaches
We hire only the best and most empathetic coaches and instructors.  We promise you will have a first class experience with us!
Interested in joining our team? 
Contact us!
  We are always looking for experienced instructors or avid motorcyclists that would perhaps like to be an instructor!  We believe a happy and fulfilled instructor results in successful students.  If you already teach and want to see why LSB is awesome, give me a call - 817-807-1487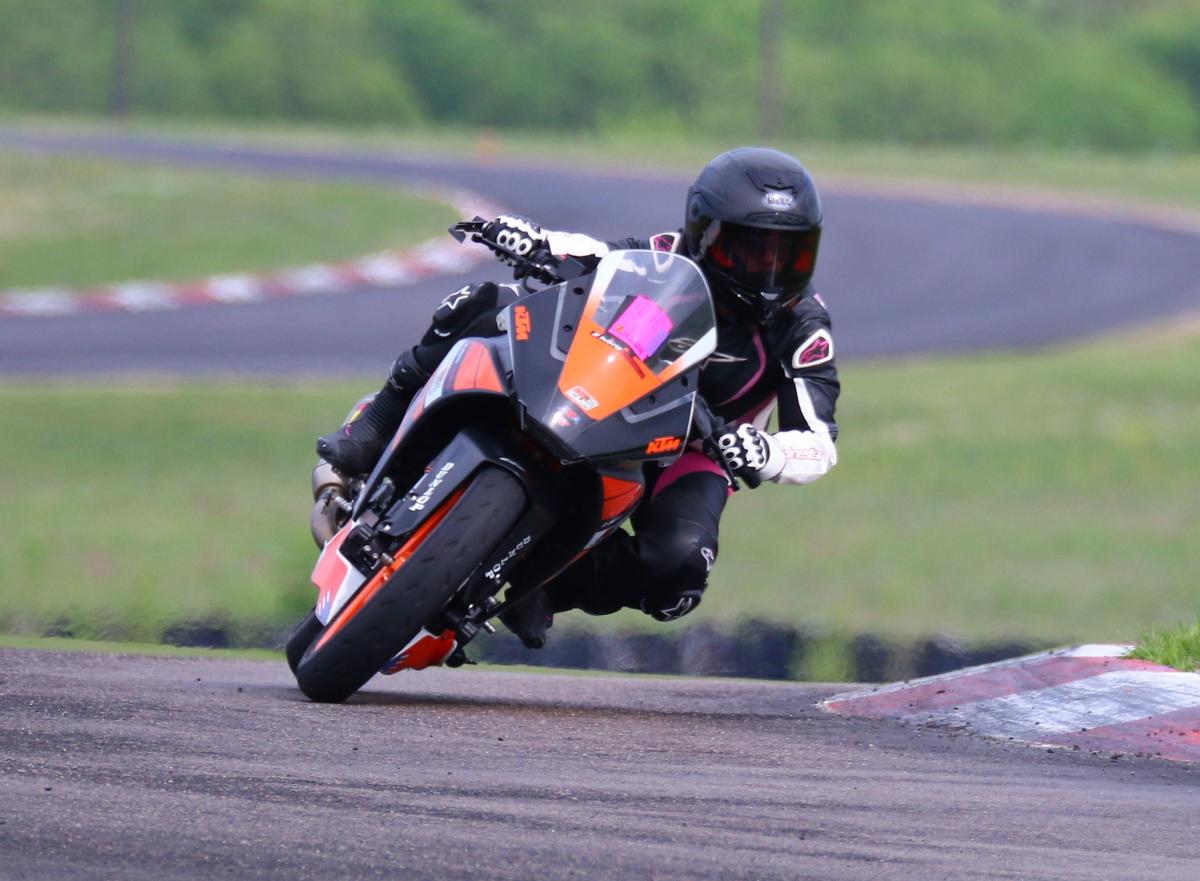 Coach Carrie: 

I am the owner of Lone Star Bikers. I have a background in dirt, trials and street.  I absolutley love what I do!  I know learning to ride can be stressful and I strive to make it a positive experience!  For those who have been riding awhile, I know you "really" don't want to take a class...but I promise to make it fun and enjoyable!  You might even learn a thing or three! 
Carrie teaches the MSF BRCu, BRC2, ARC, 3WBRC and Total Control BRC, Intermediate and 3 Wheel classes.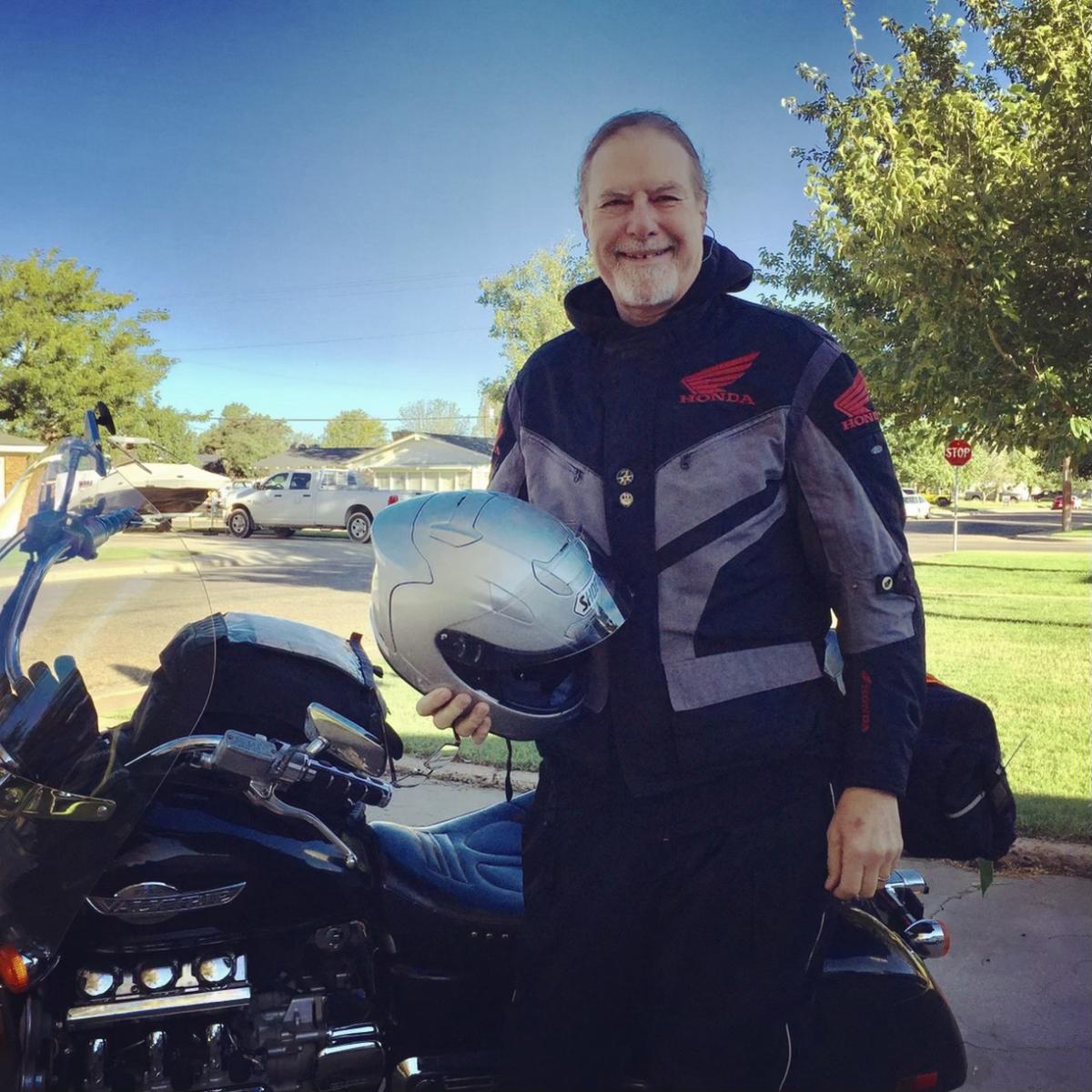 Coach Dave:  Hi,  I'm Dave and I've been teaching motorcycle safety for 20 years. I acquired my first motorcycle, a Sears Allstate Compact, in 1967.   I believe that training and quality riding gear is key to keeping us safe. I feel very fortunate to be able to help people learn about motorcycling in a safe environment. 
Dave teaches MSF BRC and 3 Wheel.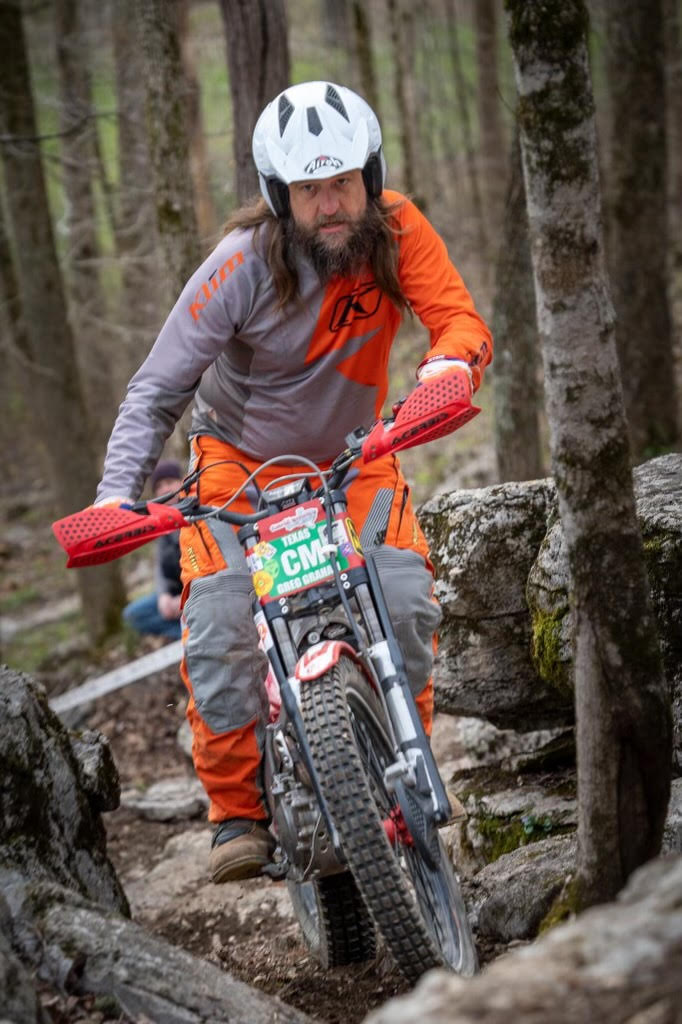 Coach Greg: 

My name is Greg, I have been riding motorcycles since I was 6.  I still compete in many motorcycle sports. I am excited to teach new riders and expanding the motorcycle community.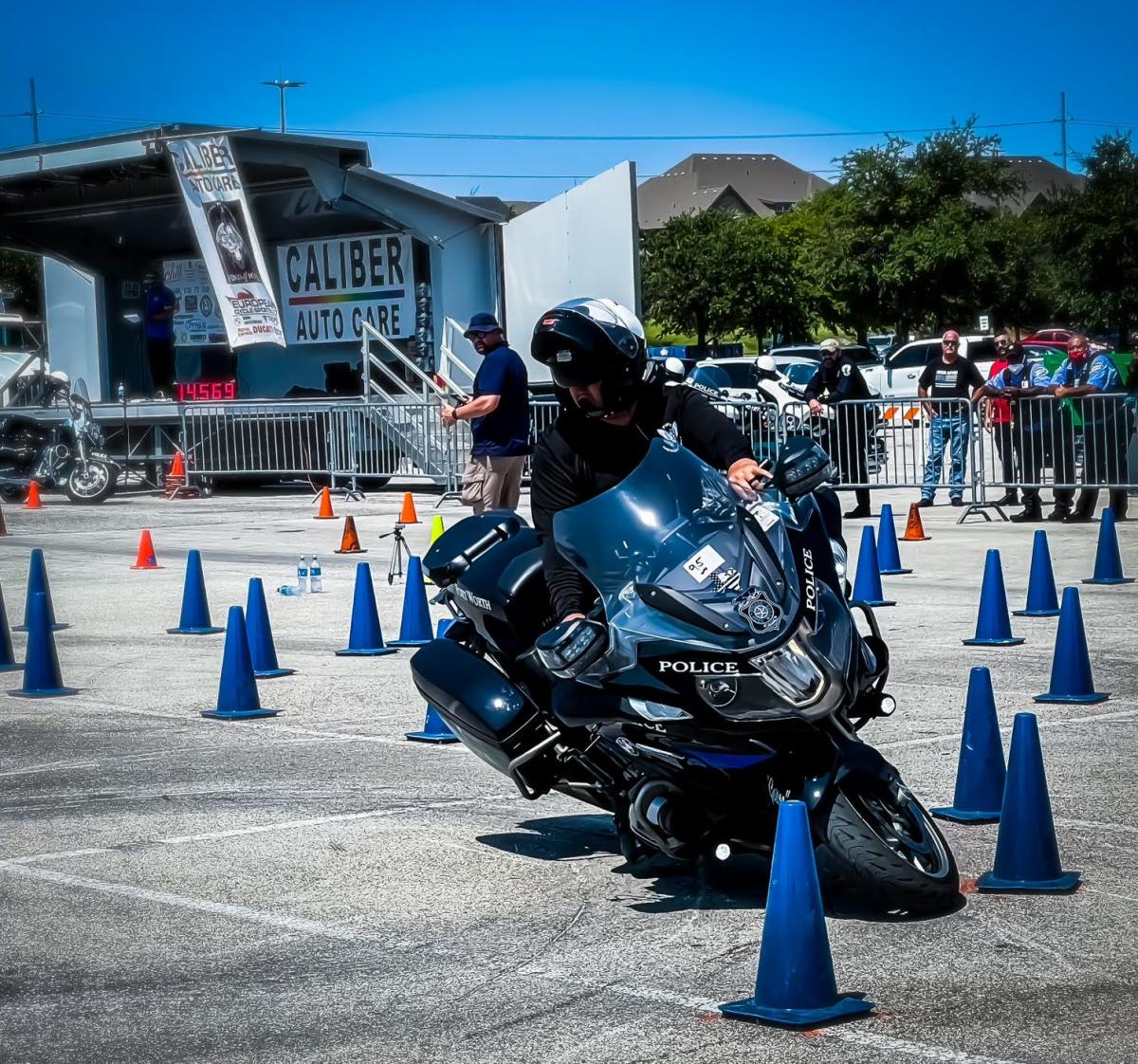 Coach Jason:
My name is Jason and I've been riding motorcycles since I was 15. I have been in law enforcement since 1999 and have the privilege to ride motorcycles for a living since 2011. My other passion outside of motorcycles is teaching, so I pursued a path to meld these passions together and coach. As a Rider Coach, there is no greater feeling for me than watching the "light bulb" go off and watch students of varying motorcycling experience be successful.
Jason teaches the MSF BRC, ADV School and 3 Wheel, Total Control BRC and IRC.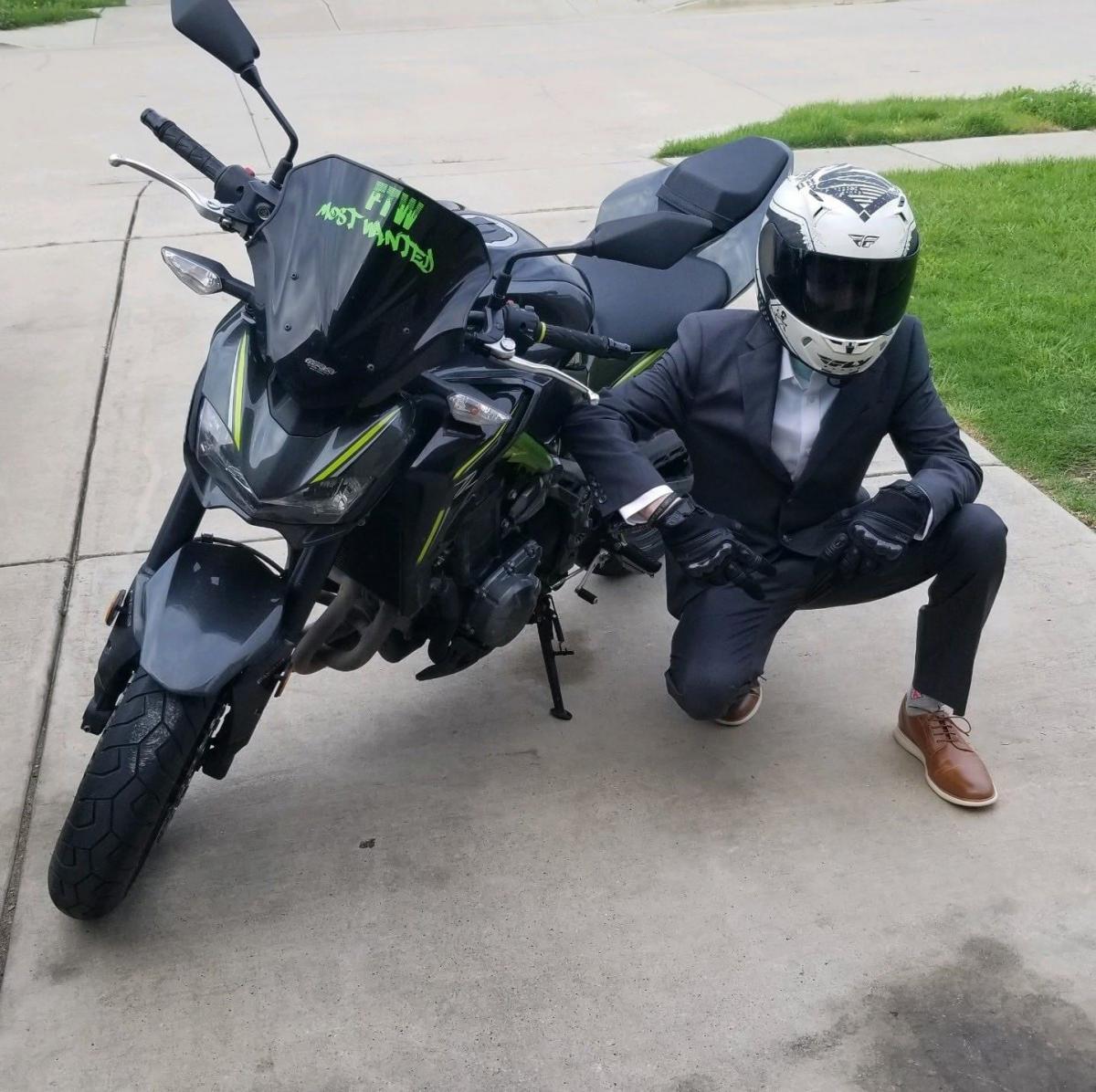 Coach Jeremy: Jeremy doesn't slow down enough for us to get a bio from him, so I'll share what I know!  This fine young man grew up throwing cones in classes for his RiderCoach father.  So don't let his age fool you; this fellow knows his stuff!  He is fun, empathetic and has raving fans! 
Jeremy teaches the MSF BRC, BRC2.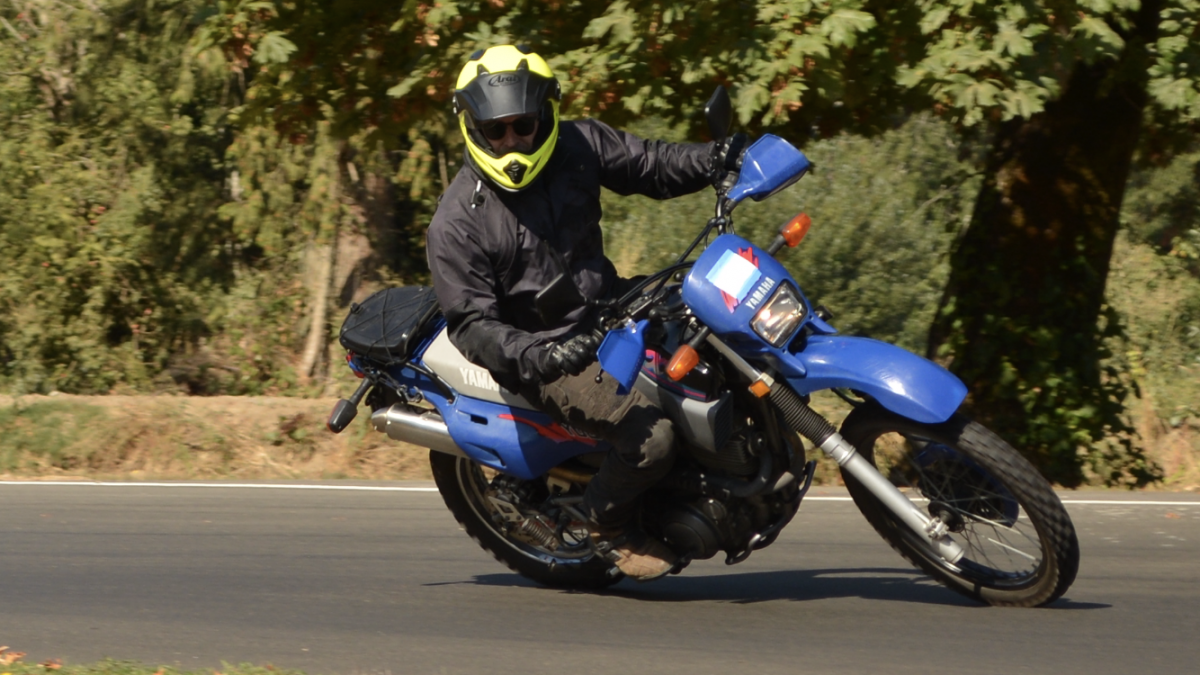 Coach Joe: Joe is a seasoned RiderCoach and super laid back.  He has a ton of experience as a rider and coach.  You will have an enjoyable class with an empathetic and knowledgable coach! 
Joe teaches the MSF BRC, BRC2.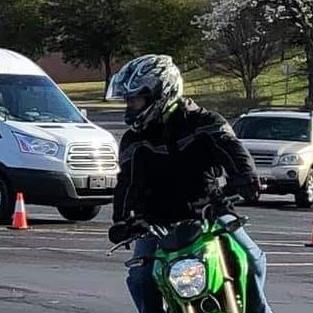 Coach Kat
started ridng on her Dad's motorcycle when she was 2 years old.  Her Mother was greatly displeased. After years of life on the back seat, Kat took the BRC and has been happily riding up front ever since. She loves adventures of all sorts and in her spare time, makes ridiculous things out of yarn.
Kat teaches the MSF BRC and 3 Wheel.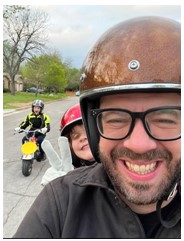 Coach Paul: I'm a teacher by day and I LOVE motorcycling, so it is only natural that I eventually became a motorcycle coach.

For you first-timers, I know that learning to ride can be intimidating, so I do my absolute best to make it safe and enjoyable.

For you experienced riders, I love inspiring a desire to consistently improve. We all have something we can get better at, so let's get after it!

Paul teaches the MSF BRC and BRC2.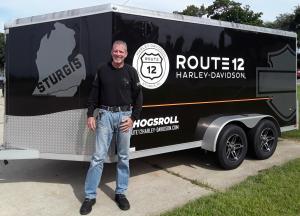 Coach Robert H: I enjoy riding and meeting new people. I decided to put my passions together and that is why I chose to become a Rider Coach.  I have a few goals for every class. First - everyone stays safe. Second and second - everyone learns something and has fun doing it (I put learning and fun both as second because learning should be fun). Third - I will give anyone the tools they need to be successful. Any person that has the want and motivation to succeed, I will help them however I can. 
My personal goals are to ride all 50 states (almost ½ way there), ride in all 7 continents, yes that includes Antarctica (been to 4 have 3 left to go), and ride in over 100 different countries. 
Robert teaches the MSF BRC and BRC2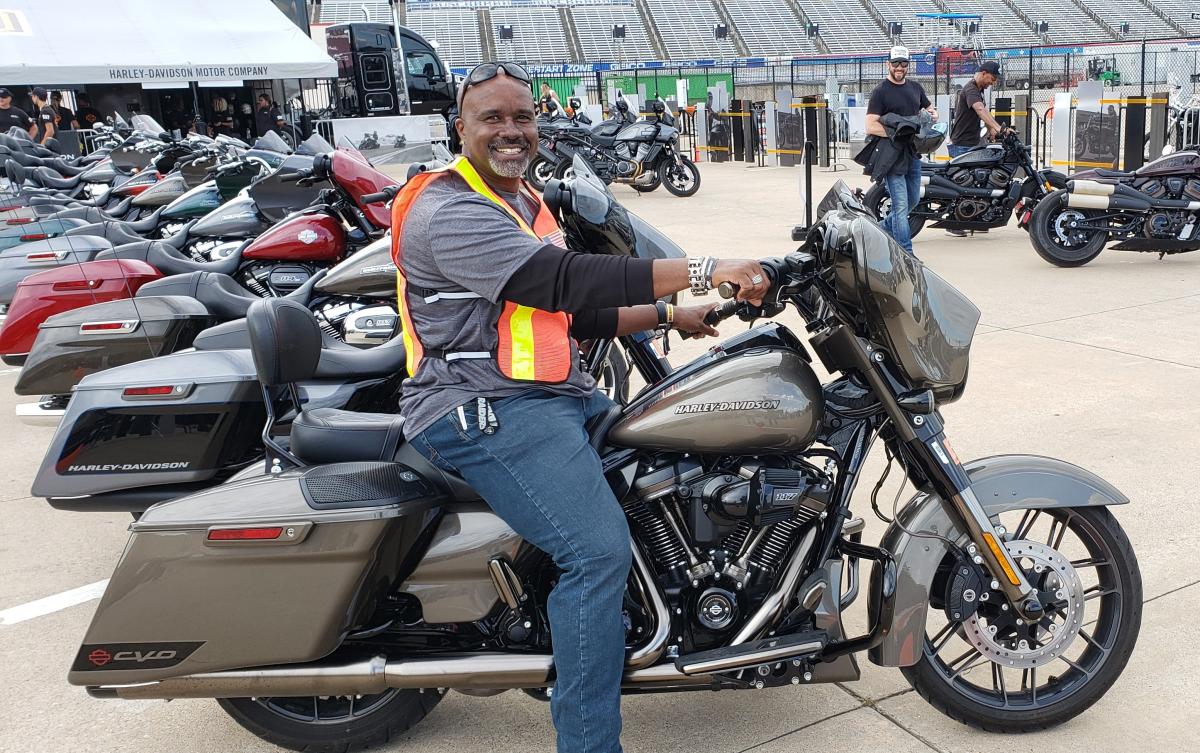 Coach Robert S:
Hello, my fellow road warriors!  My name is Robert (REALTOR ROB) Sims, The Realtor That Rides!  I am originally from Sothern California, however, I am proud to reside in Texas now!  I spent 24 years in the United State Air Force.  I have been riding for over 25 years. I currently have a 2018 "Busa" for when I'm feeling sporty and I have a 2015 Victory Magnum for when my "Back" tells me it's time to chill & relax.  My wife also rides, and I taught her on a 2000 Suzuki Katana in the middle of winter while we were stationed @ Fairchild AFB in Washington St., with temperatures below freezing and snow on the ground! Life is too short not to ride it until the wheels fall off!
Rob teaches the MSF BRCu Course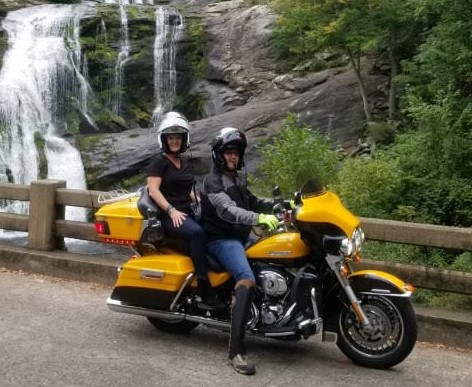 Coach Rodney:  Hi, my name is Rodney. Prior to a short few months on an off-road motorcycle when younger, my motorcycling adventure begin later in life.  I purchased my first motorcycle at age 51 after taking a basic rider course.  My wife and I have toured parts of the US and always enjoy meeting people and seeing the beautiful sites from across the country.  Remembering how much fun I had taking the rider course, when I got the opportunity to become a Rider Coach I jumped at the idea.  I enjoy coaching and get an extra thrill when students have that "aha" moment.  A huge smile always follows and it's fun to be in environment with smiling faces.  I promise our students will have serious fun!
Rodney teaches MSF BRC, BRC2 and 3 Wheel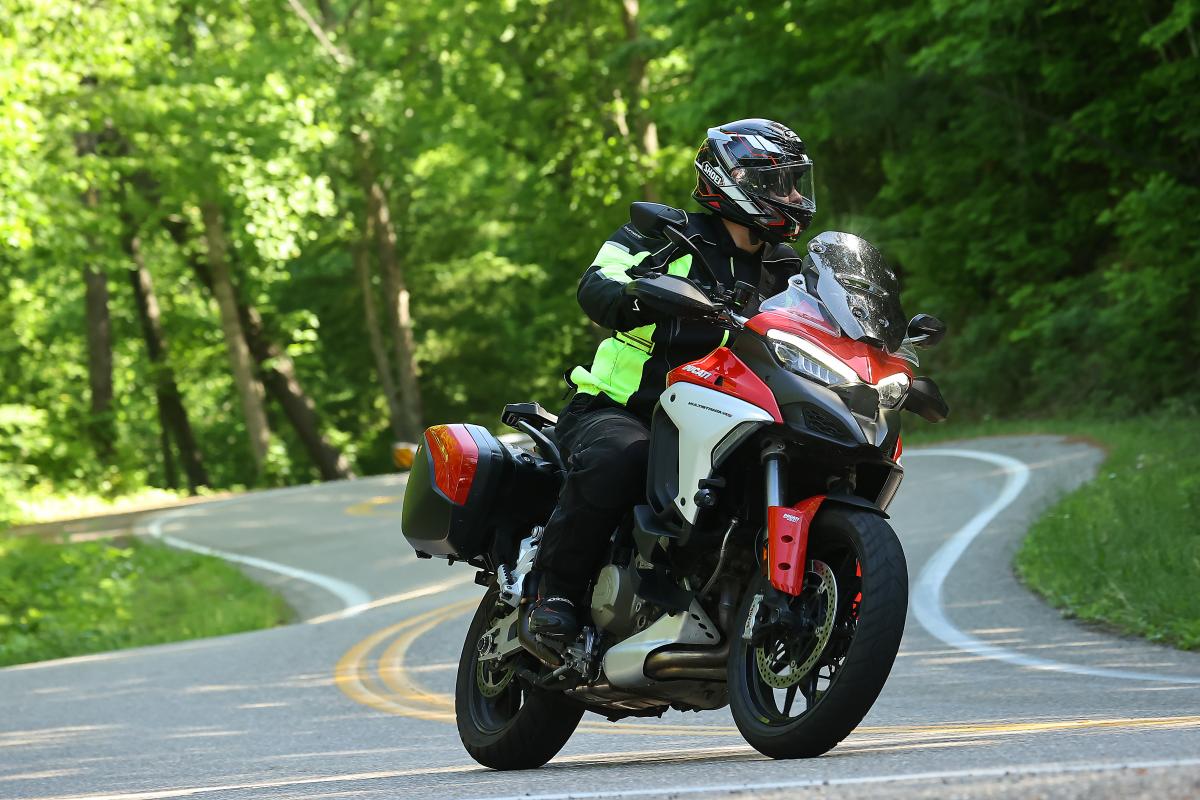 Coach Scott E began riding motorcycles by taking the Basic Rider Course (BRC) with his step-son Andrew. Scott was immediately hooked!  His first bike was a Honda CRF250L Dual Sport (250cc), which was driven many miles off road, too. His wife, Teresa, then took the BRC and got her license. Now his whole family enjoys going on rides together with their Suzuki SV650, Kawasaki Z900 and Ducati Multistrada V4S.  Scott became a Rider Coach in March 2019 and taught for Illinois Central College until he relocated to Texas at the end of 2019. He is excited to be coaching motorcycle students so that they can safely enjoy this awesome sport!
Scott teaches the MSF BRC, BRC2 and 3 Wheel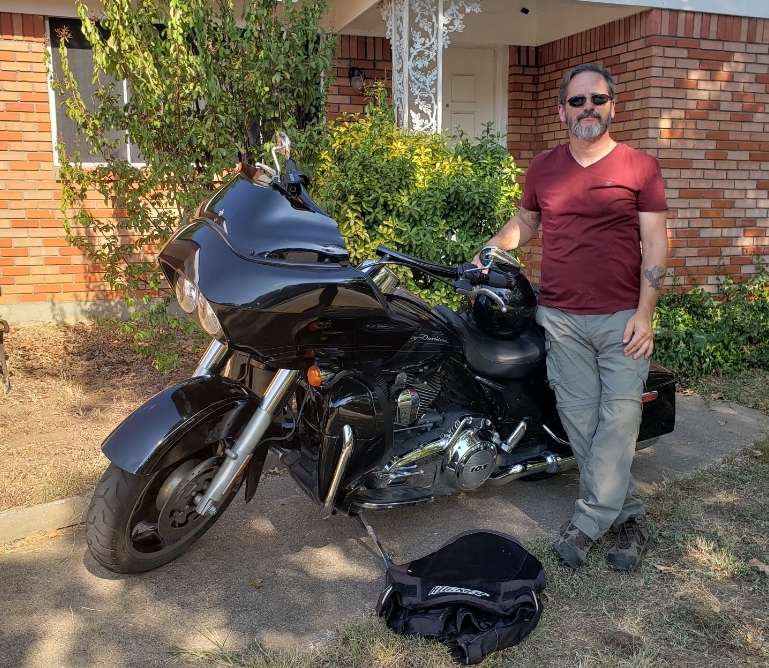 Coach Scott W Has lived his entire life around motorcycling. In his life, it's a family tradition. His daughter had been his passenger through 34 states by her 18th birthday. He taught the BRC for several years in Michigan before taking a ten-year hiatus. Now as an adopted Texan he hopes to share his love of the machine, and the ride with motivated learners. Come try your hand at it. We'll introduce you to the skills you need to increase your enjoyment of the sport with an eye towards safety.
Scott teaches the MSF BRC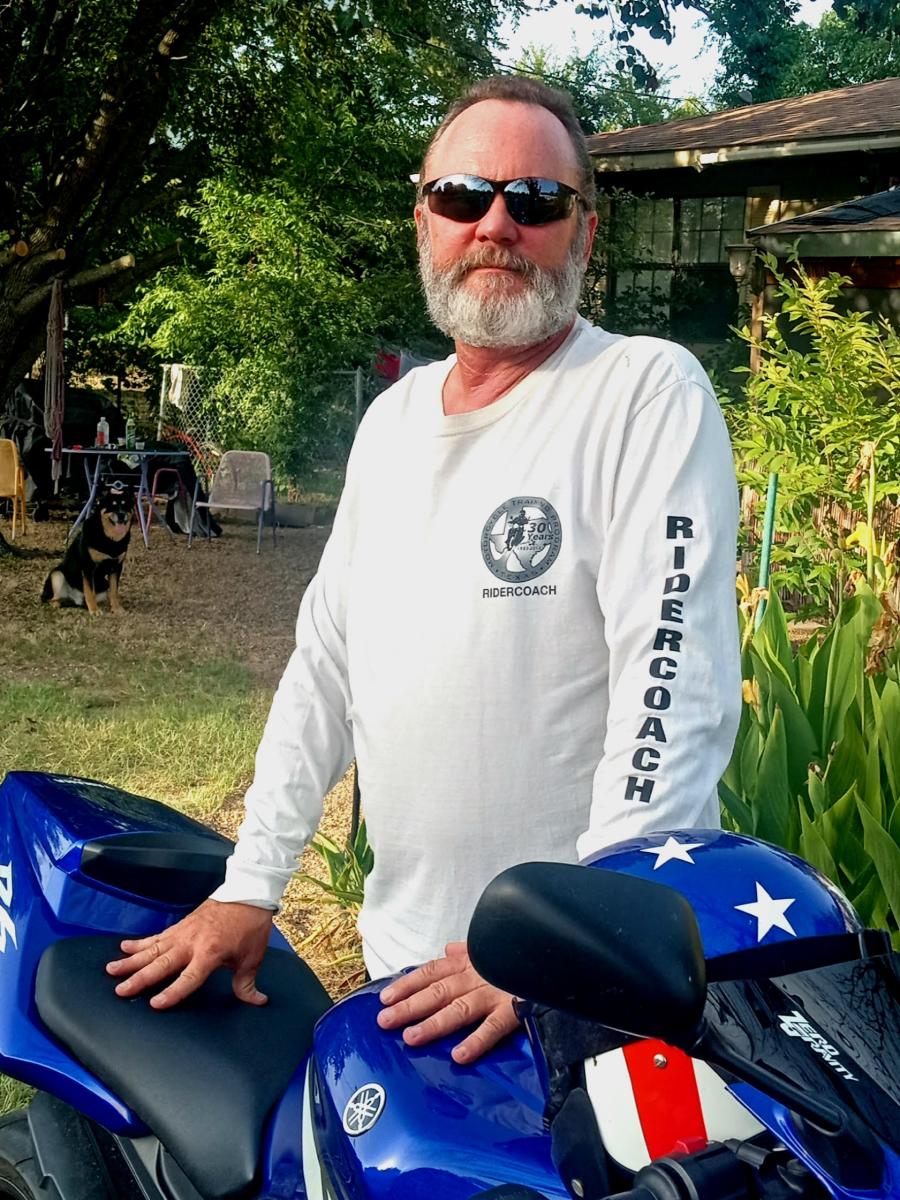 Coach Tom 
A Life of Motorcycles is not how I imagined my life would turn out.  Lucky me.
Started riding in the dirt. Love playing in the dirt. Rode my  lil YZ 100 beside roads, to Jr. High, from police and sometimes thru fences.  Motocross fed my competitive nature growing up and drained my parents finances and patience.  Moto racing introduced me to Emergency Rooms, plaster and rehabilitation.
Began riding on pavement in 1980 on a 1979 Yamaha RD 400 Daytona. Evil little bike.  Logged my 1 millionth mile June 2016 while on my 93 750 Nighthawk. Got my helmet!  Sold my motorcycle shop in Austin TX. and began my Rider Coach career.  Relocated to the DFW to escape ATX and all who moved there...
I have taught the MSF curriculum for many years now, finding it an excellent learners resource.  Lone Star shares the same commitment to training and safety as I do.  If you arr prepared to put in the effort, we're here to help make it happen.